What kind of vehicle is it?
1982 Volkswagen Vanagon GL - Full Electric Conversion
What type of motor was installed?
It uses a small rear drive unit from a Tesla model 3. This drive unit contains the 180kW motor, inverter, 10 to 1 gear reduction and the differential.
Was the smaller drive unit chosen because of space?
Not really. The small drive unit has the right power output for this application and is a more visually appealing package than its larger older sibling. Raw power was never a goal, and it seemed like a better fit.
Why was the Tesla motor chosen over a Netgain or Siemens AC Induction Motor paired with the original transmission?
We went with the Tesla drive unit because we wanted to avoid having to use the stock VW transaxle. We have heard stories of people breaking the stock transmissions when they go electric. You can build a stronger transmission, but it will cost more on the front end. If the vehicle was front engine rear wheel drive we may have gone with a different setup.
Why are the motor brackets not bolted to the frame rails like the originals?
We hard mounted for ease of fabrication and because this is a one-off project, There is no need for interchangeable parts or a subframe that can be bolted in place.
An aluminum battery tray was built and nestled it between the frame rails underneath the van. The pack takes up as much width and depth as is available.
Does this build use Tesla batteries?
What type of batteries did were used?
We are using 12 LG Chem 16S modules each at 2.6kWh batteries giving approximately 32 kWh. The batteries were sourced from a Chrysler Pacifica Hybrid.
What were the deciding factors in choosing the batteries?
The decision to use LG Chem Pouch type modules came from the voltage needs of the Tesla drive unit. You can run 6, 12, or 18 modules to get the required voltage. The voltage per module is much higher than the Tesla modules and allows greater flexibility to design the pack in various configurations.
What is the plan for thermal management?
The plan at this moment is to run it without cooling, It should not see hard use, so it is less of a strict requirement. The tray is aluminum and there is a lot of flexibility in how we can remove any extra heat in the future if needed. That said thermal management is recommended for most builds
What is the battery pack capacity?
The pack capacity is 31.2 kWh. This is equivalent to approximately 100 miles per charge.
Can additional batteries be added to increase the range?
Most definitely, but planning is required at the beginning of the build. As battery technology improves, it would be possible to change out the battery pack. As long as it delivers the voltage needed to keep the drive unit happy, it will power the vehicle.
How long do the batteries last?
Most car manufacturers guarantee EV batteries for eight years/160,000km, some estimates suggesting electric car battery life is somewhere between 10 and 20 years.
How is the Vanagon charged?
There is a J1772 charge receptacle hidden behind the flip-down license plate.
Can you plug in at the chargers around town?
Most likely yes, If it is a Level 1 or Level 2 AC charger then it will work straight away. DC fast charging is a no
Are you able to use Tesla superchargers?
Not currently, the superchargers are limited to Tesla account holders. Interesting to note: Tesla chargers use the same J1772 charge standard, so this may be possible in the future.
How fast can it be charged?
Level 1 chargers operate on 110 V and provide an average power output of 1.3 kW to 2.4 kW. This is equivalent to 3-5 miles of range per hour. An overnight charge can add 30-50 miles of range. Level 2 AC chargers operate at up to 240 V and can produce anywhere from 3 kW to 19 kW of AC power. This power output translates to 10-60 miles of range per hour. Some Level 2 chargers can supply more power than what EVs will take, so results will vary depending on the charger and EV combination.
How long does it takes to fully charge the Vanagon?
Charging the 32 kWh pack via a 110 V 1.3 kW charger from 325 volts to 400 volts takes 25 hours. We purposefully charge this vehicle slowly to help extend the battery life.
How much does it cost to charge?
The pack capacity is 31.2 kWh. The national average rate for electricity is $0.1054 per kWh. A full charge at home will cost $3.28. Charging at a paid station can cost anywhere from $0.30 - $0.40 per kWH
Is it possible to put a solar panel array on the roof to supplement the charge?
You could, but it would not really add any meaningful range. Electric Vehicle World Tour has accomplished this and to charge their 40 kWH pack it requires quite a solar array.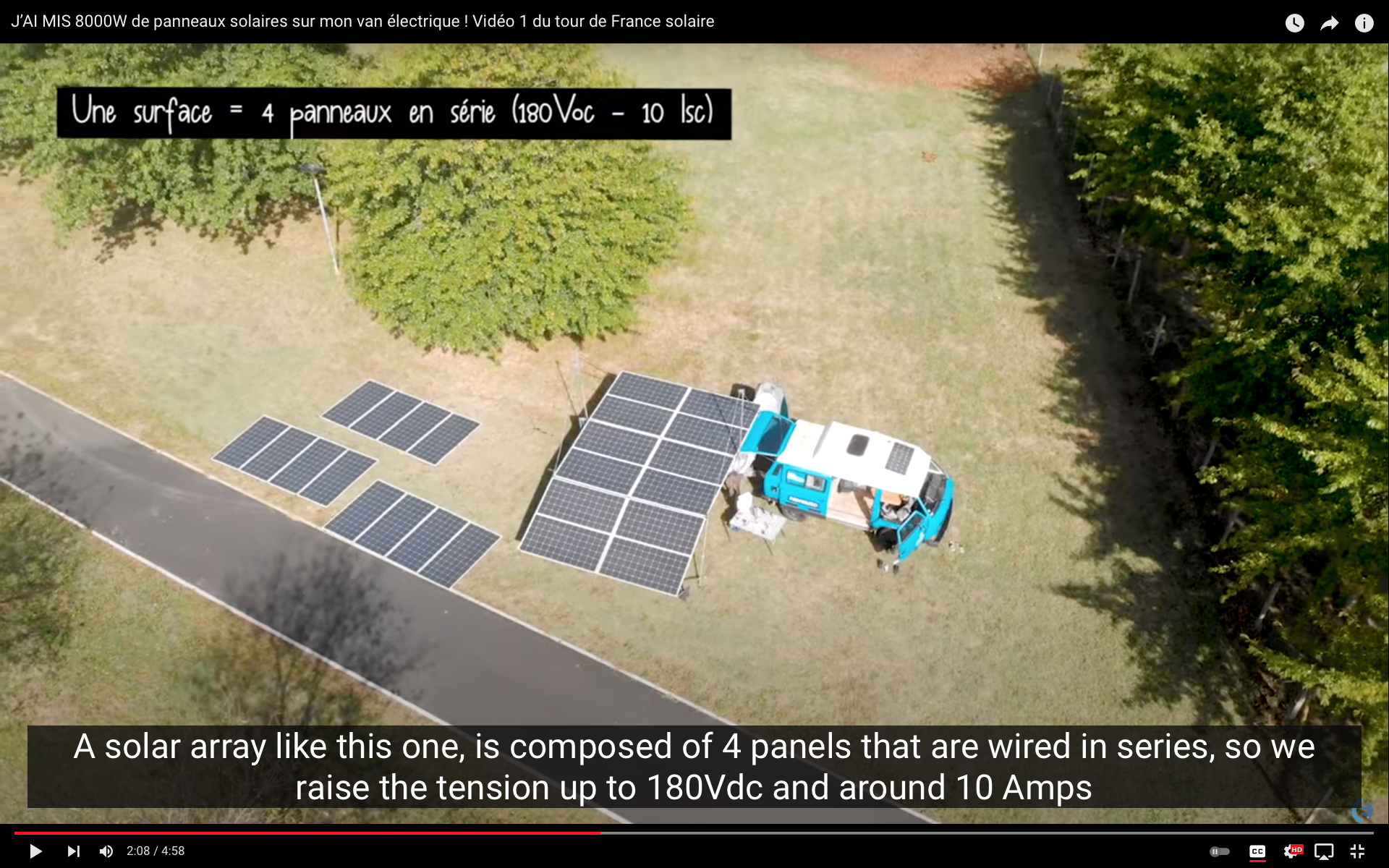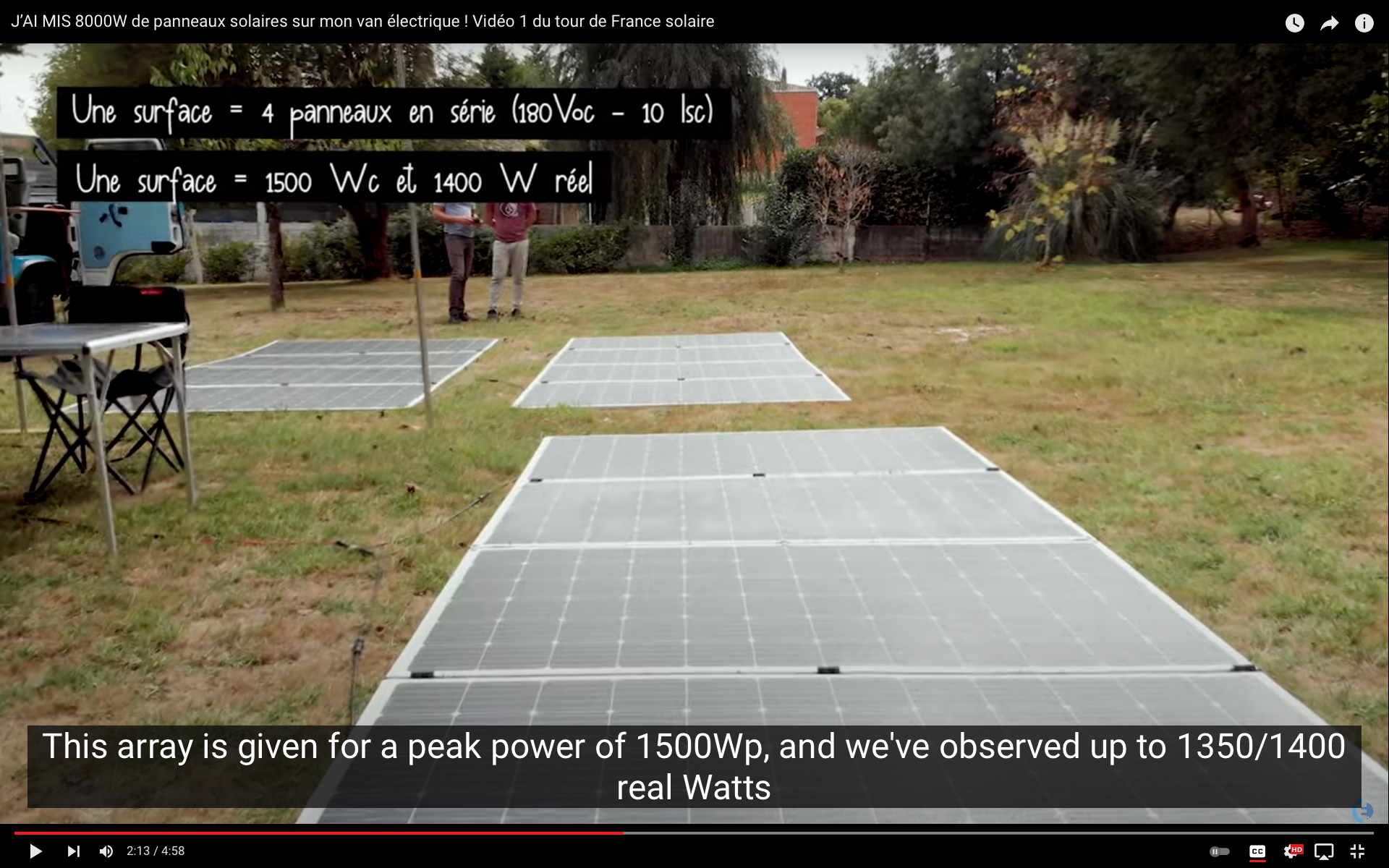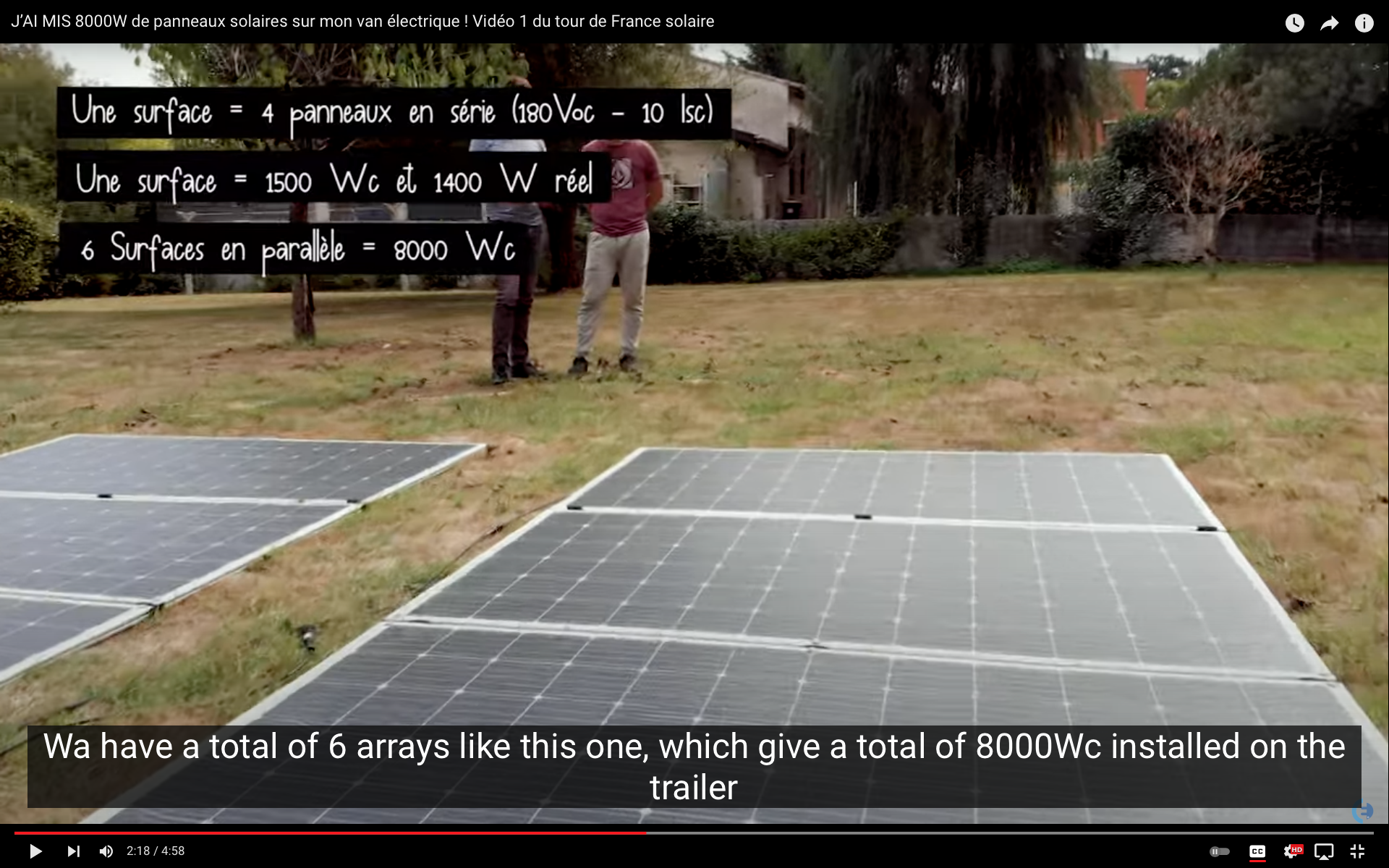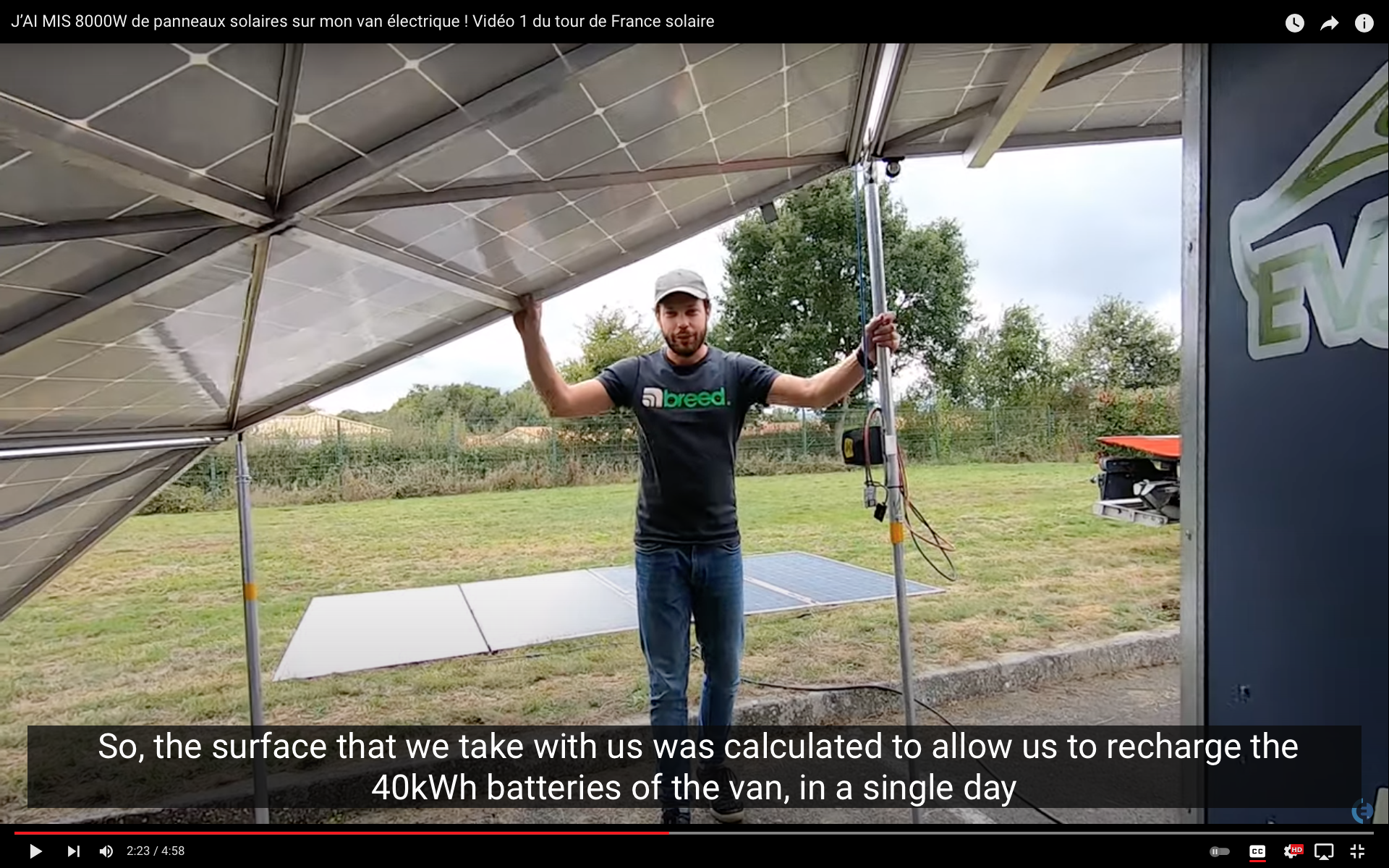 Our test results show 105 miles of non-highway driving.
Somewhere around 3,500 lbs. After we pulled the internal combustion drivetrain out and replaced it, there was only a 200 lb increase in weight.
Its faster than we want to go in a Vanagon. :) But for reference the entry-level model 3 has a top speed of 140mph
What is the drag coefficient?
0.44cd The same as a 79 Mustang
How loud is it on the inside while driving?
Really, really, quiet when stopped. When moving at low speeds it is all wheel noise, at slightly higher speeds that turns into wind noise. The loudest thing in this van is the electric power steering motor.
Are you developing a kit to sell?
No. We want to focus on unique customer projects.
How long did it take you?
We worked on this for two years, one day a week on Fridays.
Can this vehicle be upgraded as tech improves?
Yes! All the components that we are installing are CAN controllable. We will be able to and plan on making this vehicle self driving.
Could an EV mechanic perform maintenance on the Vanagon?
We install all components according to the manufacturers recommendation and label all connections. Anyone that can read these documents can service the vehicle.
Is it pronounced aluminum or aluminium?
I think we all know how it is pronounced *Wink.
DreamEV | FRY PND LLC | 2022